Welcome
I am happy to make myself available for online sessions during this time of COVID 19.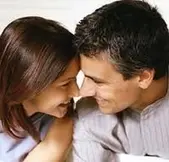 You feel ready to make some positive changes in your life, in your relationships, and you need a professional therapist and a safe, supportive environment to help you do that work.

I have over 20 years experience and extensive training in doing therapy with i ndividuals, couples and families, helping people create stronger, more resilient selves, more emotionally connected and secure couples.

My particular specialization is doing emotionally focused couple therapy (EFT) with people whose relationships have become places of fear, insecurity, anger and loneliness, where earlier bonds of intimacy, trust and emotional safety have gotten hurt, unravelled over time. If the closeness that you'd hoped you could depend on forever seems to have disappeared, replaced by distance and confusion, I can help rekindle the kind of intimacy and connection you've been longing for in your relationship, a secure bond you can depend on, even in hard times.

As an attachment-based therapist , I believe that the quality of our relationships is central to the quality of our lives. Within a trusting, supportive therapeutic relationship, I am able to help individuals dealing with depression, anxiety, self-esteem, anger, loss, grieving and relational difficulties. For couples in distress, I offer a short-term, structured, emotionally focused therapy approach that creates a closer, more intimate and secure connection, a way back to the he


art of your relationship.
Beginning couple or individual therapy is a big step. It takes courage to risk change. I can help you build the confidence that's needed to move towards growth, healing, and creating the kind of life and relationships that you really want.
Both daytime and evening appointments are available and my services are covered by many extended private health insurance plans.
All inquiries are kept strictly confidential.

Email or call to make an appointment: [email protected] / (514) 893-7437