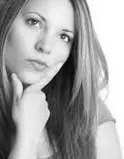 Is therapy right for me?

Deciding whether or not to do therapy is a very personal choice. You may decide to engage in therapy when attempts to deal with problems on your own haven't been working out so well. You may need the help of a trained professional who can offer a fresh perspective. You may come to therapy hoping to resolve issues with relationships, personal growth, depression, anxiety, grief and loss, career challenges or self-esteem. Supportive collaboration with a therapist may help you to remove obstacles to growth and bring lasting change in some of the following areas:
Attaining a better understanding of yourself, your goals and values
Developing insight and skills for improving your relationships
Dealing with a life transition such as meeting a new partner, starting a new job, birth, death, separation or divorce
Learning new ways to cope with stress and anxiety
Managing anger, grief, depression, and other emotional issues
Improving communications and listening skills
Changing old behavior patterns and developing new ones
Discovering new ways to solve problems in your couple or family
Improving your self-esteem and boosting self-confidence
Gaining a better understanding and devolopment of your particular strength, talents and coping skills

Is therapy right for us as a couple?

Couples may want to do therapy to help with areas of conflict in their relationships that the couple, on their own, keep stumbling over. You may want to strengthen the emotional bond in the couple, improve communication or create more intimacy. There may be problems in the areas of trust, sexuality, infidelity, anger, commitment, or difficulties with reaching out to your partner in times of stress. Many difficulties you encounter as a couple can be relatively easy to address. Others may go deeper and tend to recur in negative cycles. You may need someone trained and experienced in working with couples, someone who can create a safer, more secure environment where the more difficult or emotionally-intense issues can be aired safely. Couple therapy can help with: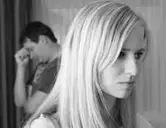 Understanding negative patterns which get in the way of a secure couple connection
Creating trust in the couple, a safe place where vulnerabilities can be shared and fears can be soothed
Developing strategies to ease communication and de-escalate destructive interactions
Enabling communication and sharing around difficult topics
Enhance affection and intimacy

What typically happens in a therapy session?

In your first session, you'll be asked about why you're interested in doing therapy at this time. If you come to therapy as a couple, I'll want to hear each person's perspective. I'll ask questions about how you're currently experiencing your relationship, when the difficulties started, the history of the couple, and I'll try to get a sense of individual histories as well. I'll ask about your goals for therapy and in subsequent sessions will touch base on how close we're getting to achieving these goals. Our sessions will be conversations in which we create a therapeutic alliance, bringing compassion, curiousity and respect to the challenge of understanding the obstacles and growing in spite of them.

Sessions will cater to the needs of each individual and couple and their specific goals. There may be times when you are asked to take certain actions outside of the therapy sessions, such as reading a relevant book, being mindful of particular emotions, thoughts or behaviours, taking note of how you contribute to what goes on between you and your partner.


How often will I meet with my therapist?

Sessions are commonly scheduled as a series of weekly meetings, each lasting around fifty minutes. Weekly sessions are the ideal in terms of getting to the root of important issues and encouraging real change and a sense of continuity, particularly in the earlier stages of therapy. Where weekly sessions are not possible or suited to the needs of the client, there is flexibility here.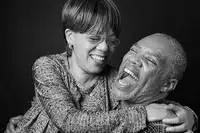 How long does therapy usually last?

Sessions are usually fifty minutes and therapy can be short or long-term, depending on your needs and goals.


What are the fees for therapy?

My standard fee is $150. per session.


Are fees covered by insurance?
My services are covered by many private health insurance companies. Please check your coverage.


What forms of payment are accepted?

Payments can be made by cheque, email money transfer or cash. I do not accept payment by credit card at this time.


Is therapy confidential?

In general, the law protects the confidentiality of all communications between a client and psychotherapist. No information is disclosed without prior written permission from the client. However, there are some exceptions required by law to this rule, including abusive situations or situations where lives are in danger.